Scanner Replacements: When Is The Time?
With many items, it's easy to tell when it's time to upgrade. Car, dryer, hot water heater…each has its own death knell "clunk" that results in a cash register "ching." Other items, particularly those steeped in technology – phone, computer, cable services – lead to a war of want vs. need. Do we want the latest or do we need the latest?
This same dilemma faces owners of front end capture systems that may still be serviceable, but which are not as efficient as they were once. When is it time to upgrade or replace a scan system?
Crowley hardware specialist, Ed Berkowitz, shares an analogy: "Think about your phone ten years ago and the phone in your hand today. Both still make calls, but one is missing features that have become real or perceived necessities today – a camera, email, photo-sharing, social media connections and more. At what point does not having a feature start costing money?"
Here are a few considerations when answering this question as it pertains to scanners:
Operating system (OS)
Is your current capture system able to upgrade to today's operating systems (ie: Windows 10)? If the answer is no, the negative side effects will continually expand and could include, among others:
an inability to be compatible with an updated network or IT infrastructure, creating costly extra steps to search, scan and save out-of-network
an inability to save to new file formats that have become archive standards (ie: PDF, PDF/A, JPEG2000)
Reduced capture, processing and throughput speed
Solutions can include an OS software upgrade and/or, depending on the vendor, a trade-in allowance on a new scanner (phone companies – take note!). Although you may have to pay for the upgrade, a quick cost analysis should show that the increased efficiency will quickly pay for the upgrade.
Image sensor size
Many of today's non-document scanners come with 10, 12, 14, 18 and even 71 megapixel image sensors. In most cases, a larger sensor will give you a larger field of view – capturing more of an image in a single shot, eliminating the need for image stitching and allowing for a better resolution image which is essential to long-term preservation.
Processing chips
Like the image sensor, today's units offer processing chips that have vastly improved capture speed, image quality and throughput. Are you operating your scanner at maximum performance for 2016…or 2006?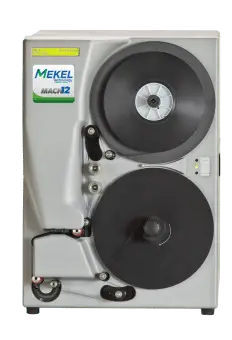 Field upgrades
Particularly with high-volume, production-level microfilm and microfiche scanners, hardware casing hasn't changed much over three decades. It's the inside that counts and where the technological advances have been made. Is your scanner able to be upgraded in the field? Does your vendor offer replacement units while your original is having an off-site upgrade? If you don't know the answers, now is a good time to check in with your scanner manufacturer or representative. It's important to know the options available.
Ongoing maintenance and replacement parts
Can your scanner still be covered by a maintenance agreement? If the answer is no, it's definitely time to upgrade. A "no" typically means that a system has been out of circulation so long that spare parts and consumables are no longer available or cost-effective to purchase and install.
Two (or more) for the price of one
Today's book copy systems present a single unit which can serve as both a traditional paper copier and a digitization tool. Lab books, library resources, meeting notes and more can be quickly scanned and saved to USB, network, email or a number of storage applications…or just printed. Today's universal microform scanners (the newer version of a reader-printer) allow for the viewing and digitization of multiple types of microform on a single scanner: microfilm, microfiche, aperture cards, photo negatives and more. With full editing and OCR search capabilities, as well as small batch scanning, these new scanners make it easy to locate, save, share or print archived files from a myriad of media.
Scratch the itch wisely
With these guidelines in mind, it may be worthwhile to perform a quick cost-to-operate study. Are there units on the market today that require less operator intervention? That allow for less re-scans or even no re-scans? That can scan two, three or four times that of your original unit? That offer no or minimal downtime? That can grow with your IT infrastructure? That offer features that better fit your updated preservation and records management strategies?
If you think the answer is yes – or you're not sure and are curious about the latest capture system developments – contact your vendor and ask about software upgrades, trade-in options or a new purchase. If making a new purchase, be sure to ask for an on-site demo from all applicable vendors, allowing you to test a new scanner in your own environment. With all of the facts in place, now may be a great time to scratch that want/need itch.
The information above originally appeared in the Summer 2016 newsletter of the Nuclear Information & Records Management Association (NIRMA).
Need help determining whether it's time to update your scan systems?
Crowley hardware representatives are always available to answer questions and help determine the best solution for your digitization and preservation requirements. For more information, visit the scanners and software section of our website or call (240) 215-0224.
About The Crowley Company
The Crowley Company is a world leader in analog and digital imaging systems and services and is – to our knowledge – the only blend of manufacturer, distributor and service bureau in the industry. This dynamic combination allows Crowley to provide multi-layered solutions to the complexities of archival preservation and records management. The company has locations in Frederick, Maryland, San Dimas, California and Basingstoke, UK.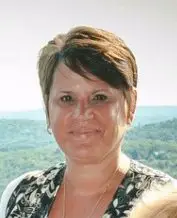 Cheri Baker, Crowley's former Director of Communications, has retired but retains her love for writing and all things Crowley. With a career that spans newspaper, agency and corporate communications, her goal remains to dig behind the scenes and tell the story - whatever it may be. Find Cheri Baker on LinkedIn+