Throwback: 2003 Mekel Acquisition Transports Crowley Into Manufacturing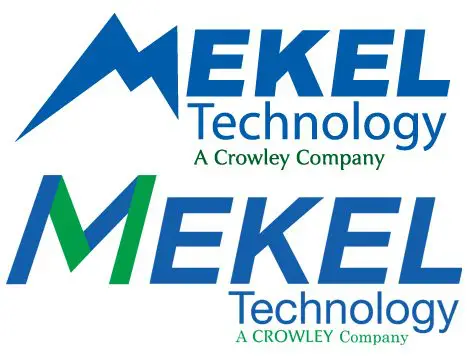 As anyone who's ever taken an entry-level philosophy class can tell you, "The whole is greater than the sum of its parts." Today we must agree to disagree with the great Aristotle. At The Crowley Company, we are greater because of our parts—Crowley has become a stronger, better-rounded organization thanks to the partnerships and acquisitions we've accumulated over our 30+ years in the imaging industry. Today we take the time to celebrate the ten-year anniversary of a major addition to our brand and corporate family, Mekel Technology.
Crowley Micrographics Makes a Strategic Move
A decade ago, The Crowley Company had already established itself in the industry as an exclusive North American distributor for Zeutschel planetary book scanners, a reseller of other notable micrographic equipment and a reputable imaging services firm. To take the company to the next level, owners Christopher and Pat Crowley reached an agreement with HF Group to purchase the Mekel Technology product line along with Houston Fearless (HF) Processors and Extek Microsystems.
"We saw this as an opportunity to fulfill another role as a company," states Chris Crowley, "that of manufacturer as well as distributor and service bureau. By acquiring these well-known brands, we were able to build on their success and have a hand in designing the next generation of microform scanning equipment, thereby closing the gap between R&D and sales." In the process The Crowley Company, then known as Crowley Micrographics, became the first firm in the imaging industry that manufactured, sold and utilized their own equipment.
This acquisition also had a personal connection for brothers Pat and Chris – their father and company founder Jerome Crowley had been a sales rep for Extek Microsystems before striking out on his own in 1980. Sentiment aside, Mekel Technology represented the most substantial addition to the company thanks to its longstanding reputation as an industry innovator and the forward technology of its scanning systems.
[slideshow_deploy id='664′]
From Pilot HUD's to Performance Film Scanners
Originating in 1972 as Mekel Engineering, Inc., the company was acquired by Metters Industries in the mid '90s to allow the founding partners to retire. Metters sold the product line to Houston Fearless 76, Inc. in 1999, which renamed it Mekel Technology, Inc.
Crowley chief mechanical engineer Jeff Helm recalls, "I've been with Mekel since December 1977 when we were making 16mm gun sight cameras, custom equipment and custom film transports." For the uninitiated, a film transport is basically a mechanism plate with a take-up and supply reel of film. Mekel provided the movement of the film from one spool to the other so that the customer could view or modify the film as it passed through the center. These transports were used in laser image recording or analyzing devices such as film analyzers, format converters, graphics cameras and more.
Mekel's 16mm film and video HUD (Head-Up Display) cameras, also known as gunsight cameras, were used to record the flight of various aircrafts from the pilot's point of view. These HUDs were used in fighter aircrafts such as the F5 and F16 as well as on NASA space shuttle flight trainers.
Along the way, this technology transitioned into one of the company's greatest accomplishments – the M400, the world's first commercial microfilm scanner. Helm remembers, "The microfilm scanners grew out of the transport side of the business. We started designing the M400 16/35mm roll film scanner in about '86 and it went to market in '89, with the fiche model M460 following in '91. When Crowley bought Mekel Technology they endeavored to build up the brand, coming out with the MACH-series of film, fiche and aperture cards scanners which continue to be world leaders in today's capture market."
Crowley customer support specialist Steve Bogut, who has also been with Mekel Technology since before the acquisition, recalls, "The transition to a Crowley company was easy; it was good to work for two gentlemen that we respected." As a Crowley division, Mekel Technology retained many of its original staff members. Bogut explains, "All but one of us has been with the division BC [before Crowley]."
Mekel Technology Today
Crowley and Mekel have united to form a research and development division based in San Dimas, Ca. dedicated to creating the latest microform scanning solutions. Mekel's capture innovations are known throughout the imaging industry for their speed (the MACH10 scans up to 3 minutes per roll, with speed variations available with different models), image quality (the MACH12 offers a true optical resolution of 600+ dpi); performance (the production-level film and fiche scanners are designed to handle high volumes of material while running almost 24-7) and nominal maintenance requirements.
MACH-series scanners are utilized in government agencies, private institutions, scanning service bureaus, genealogical research groups and various organizations across the globe.
The Mekel Technology MACH Series currently includes:
Help Us Celebrate: Enter our Social Media Contest
In honor of Mekel's ten year anniversary, we are giving away a $10 Starbucks gift card to every 10th person to like, follow or subscribe to any of our social media sites including Facebook, Twitter, Google+, LinkedIn, Pinterest, and YouTube through 2014.
Questions about Mekel Technology?
If you have any questions or comments about the history of Mekel Technology or are interested in production-level microform digitization systems, please contact The Crowley Company by calling (240) 215-0224. General inquiries can be emailed to [email protected].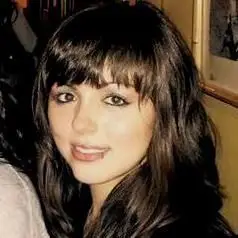 With a bachelor's degree in Mass Communication from Towson University, Camily Bishop serves as The Crowley Company's sales and marketing assistant. A self-proclaimed member of the grammar police and avid reader of classical fiction, you can find her curled up with a good e-book or, on a nice day, experiencing the great outdoors – perhaps at the nearest wine festival.