Digitizing FDR for the Masses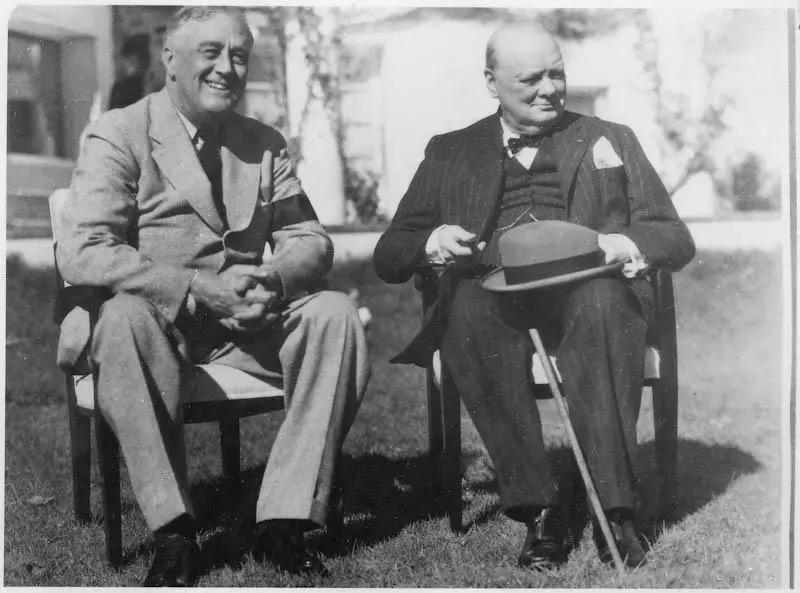 On Wednesday, December 4th, Crowley Imaging was honored to be invited to Hyde Park, New York for the launch of "FRANKLIN," a virtual research room and digital repository that provides free and open access to the digitized collections of the Franklin D. Roosevelt Presidential Library and Museum.  FRANKLIN is a partnership of the FDR Library, National Archives and Records Administration, Marist College, IBM and the Roosevelt Institute.
FULFILLING A VISION
"Over 70 years ago, President Franklin D. Roosevelt called for 'the duplication of records by modern processes' to ensure the long term survival and accessibility of our nation's historical heritage," said Archivist of the United States David S. Ferriero in a press release. "With the launch of FRANKLIN, the Roosevelt Library…has taken a huge step in realizing FDR's vision."
For the project, Crowley Imaging digitized 364 rolls of 35mm microfilm from seven different collections. These rolls held more than 260,000 pages of archival documents, all of which were delivered as 300 dpi grayscale uncompressed TIFF images. Scanned on Mekel Technology MACH5 microfilm scanners using Mekel's  Quantum software suite, the project also employed the use of Certifi software for in-depth archival  image analysis and post-processing.
SPECIAL DELIVERY
The launch came with an official announcement that was a clever graphic play on the actual birth announcement of the 32nd President depicting the delivery of baby FDR via stork.
Attending the launch, which can be seen in its entirety here, was Meghan Wyatt, a Crowley senior business developer who worked closely with NARA digital archivist and "mother of FRANKLIN" (according to FDR Library director Lynn Bassanese) Kirsten Carter. "It was a spectacular feeling to be involved with making these very important materials accessible to researchers and students of history all over the world," said Wyatt. "Sitting in Hyde Park, surrounded by the artifacts and spirit of FDR, and watching the launch presentation, I was grateful for the opportunity to be a participant in this project. To be present and know that Crowley had a small hand in what was unveiled online was very fulfilling."
FRANKLIN TREASURES
FRANKLIN allows for keyword search of archival documents and photographs and the searching, browsing, and viewing of whole files, just as if one was in the Library's research room. The digitized documents are considered to be some of the most important of the twentieth century and are primary source documentation of Franklin and Eleanor Roosevelt's experiences leading the nation through the Great Depression and World War II. According to Carter, the collection took about three years to create and populate. New files will be added as project funding is secured.
While some of the images and files are of critical historic importance, others bring an unintended smile. Most of us have "milk," "call Mom" or "pick up dry cleaning" on our to-do lists. A 1933 to-do list (page 3)* in FDR's handwriting includes, in a neat column:
A.A.A. Amendments
Transportation Bills
Social Security
T.V.A. [Tennessee Valley Authority]
Guffey Coal Bill
Holding Companies
Wagner Labor Bill
Tax Bill
No quick check-offs there!
To view the archives yourself (and to lose a couple hours of your day), access the FRANKLIN web-based repository here. Crowley Imaging digitized the first seven collections that appear:
* These images are from the Grace Tully Collection, which was scanned in-house by the FDR Library prior to the start of the FRANKLIN project
Questions about digitizing for preservation or wider access?
If you have any questions about preserving history through digitization, please contact The Crowley Company by calling (240) 215-0224. General inquiries can be emailed to blog@thecrowleycompany.com. You can also follow The Crowley Company on Facebook, Twitter, Google+, LinkedIn, Pinterest, and YouTube.
Author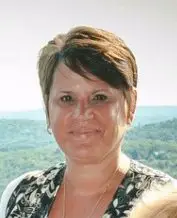 Cheri Baker, Crowley's former Director of Communications, has retired but retains her love for writing and all things Crowley. With a career that spans newspaper, agency and corporate communications, her goal remains to dig behind the scenes and tell the story - whatever it may be. Find Cheri Baker on LinkedIn+