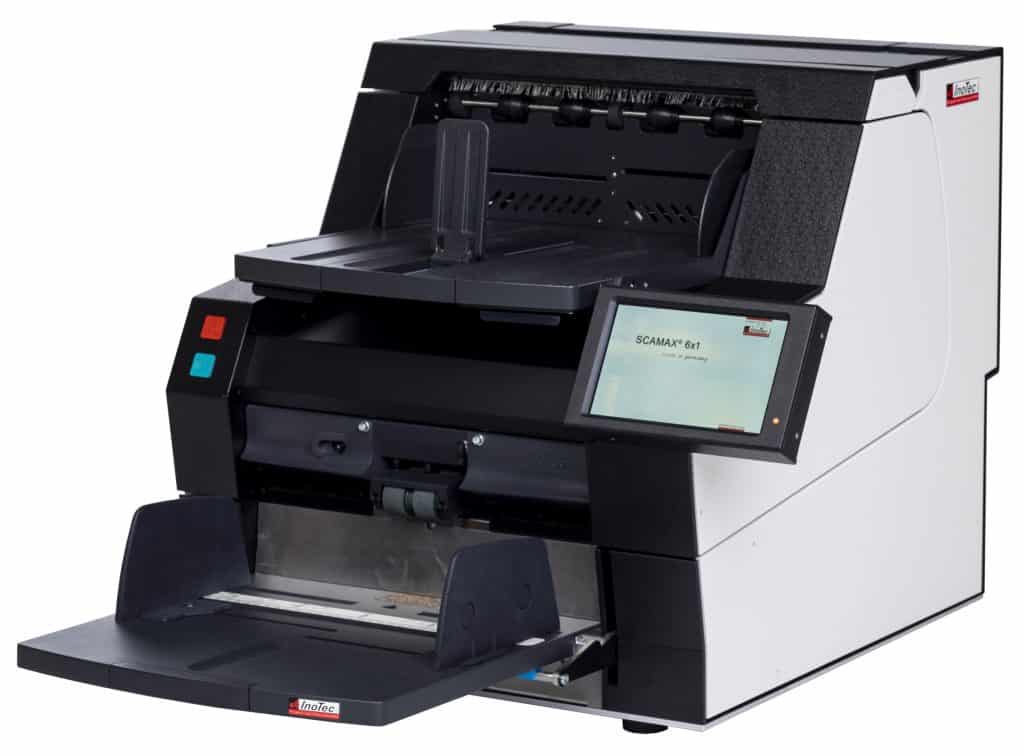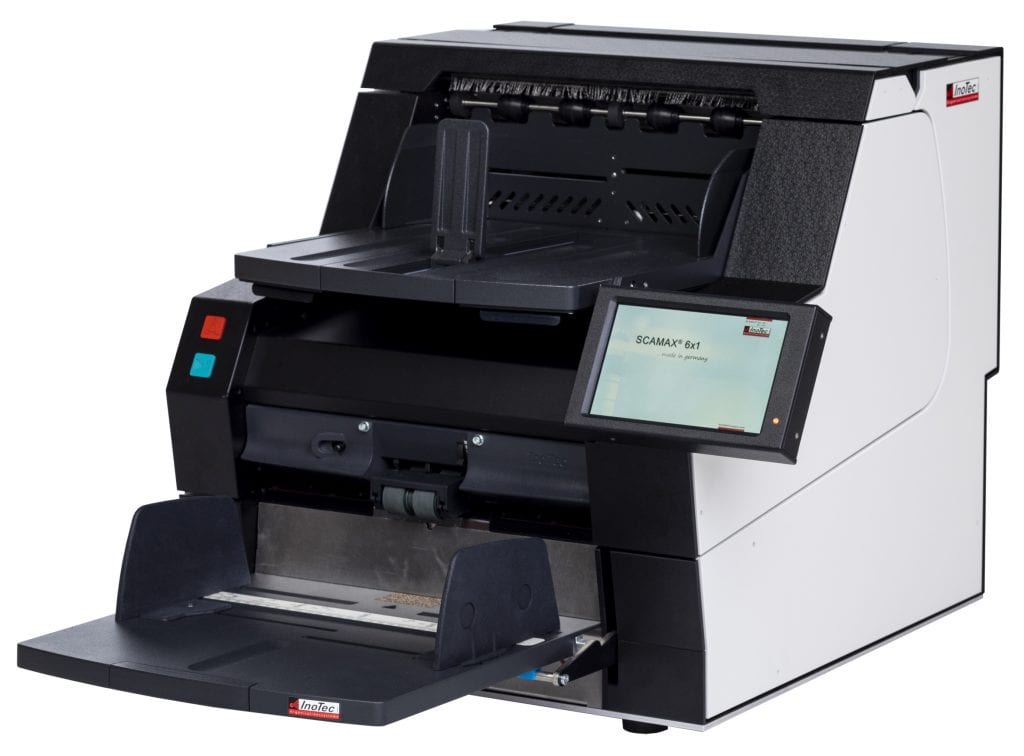 InoTec 600-Series Production Scanners
Ultra High Performance Document Scanner
Get a Quote on InoTec 600-Series Document Scanners


Introduced in the fourth quarter of 2019, the InoTec SCAMAX® 6×1 high performance document scanner revolutionizes the ability to efficiently and reliably scan large volumes of paper records and archives. Offering a


USB 3 port and duplex scan speeds of up to 420 ipm, the InoTec 600-series high-speed document scanner builds on the robust design of prior models with added features including wide paper transport system, 7″ multi-touch communication panel for easy operation, optional post-scan imprinting and more.
Powered by InoTec's SCAMAX® scan+ software, the 600-series high performance document scanners include the 601, 611, 621 and 633 models which reach from 120-210ppm in Bitonal/Color capture at 200/300 dpi.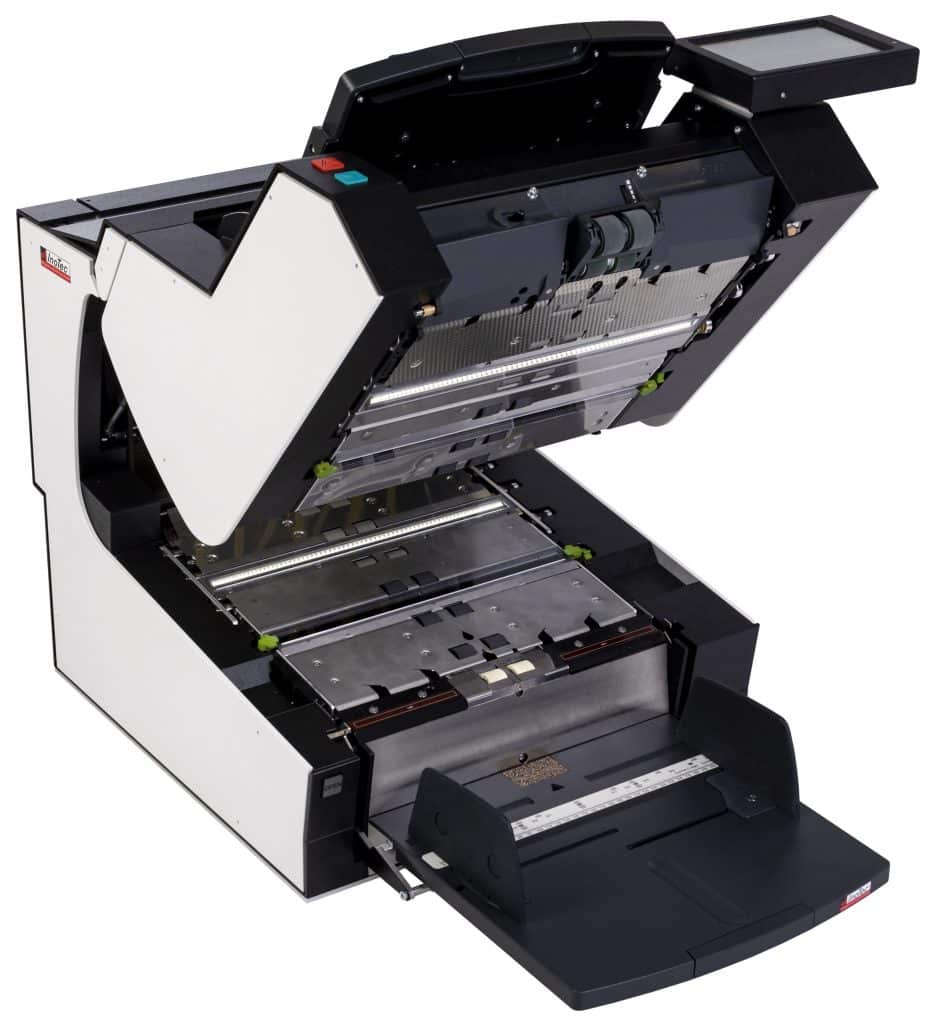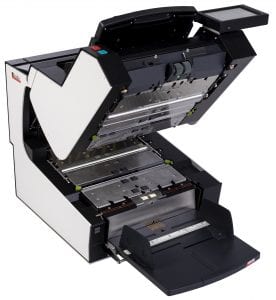 Image optimization intelligence via InoTec's Perfect Document Technology
120ppm, 150ppm, 180 and 210ppm models available
Durable components for a low total cost of ownership (TCO)
ISIS, TWAIN and Kofax VRS- and Kofax Express-compatible
Ability to upgrade scanners to a higher model in the field. No swapping, shipping costs or downtime.
Specialized scratch-resistant glass. Resists damage from staples, paper clips and page grooves and delivers with a three-year no-scratch warranty on glass guides.
Straight-through paper path with front or rear document output. Ensures no roller jams or damage to documents.
Gentle, maintenance-free belt transport system
Easily-accessible transport path

The InoTec 600-series scanners are compatible with Kofax VRS and Kofax Express.

Wide transport width (12.5″/317.5 mm)
Output hopper. Four angle options to maximize efficiency.
Adjustable feed pressure. Accommodates document diversity easily.
7″ multi-touch communication panel. Clear instruction and "traffic light logic" makes for for fast, intuitive handling.
Optional imprinting. Imprint up to four lines of text and barcode printing in 300-1200 dpi resolution
Powered by InoTec's SCAMAX® scan+ software
Visit Crowley's Technical Support section for information on scanner maintenance, warranty, contract options and more.