Broadening Reach with Resellers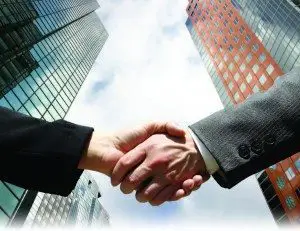 From its humble beginnings as a one-person firm started by Jerry Crowley in 1980, The Crowley Company has grown in many ways and yet remains a small business at heart. Now with divisions in Frederick, MD, Basingstoke, UK, and San Dimas and Newbury Park, CA, Crowley has sprawled out across the map with expanding staff, brands and services. Today led by brothers Chris and Pat Crowley, the company remains a family business and preserves this mentality in the way it works with partners and customers.
While Crowley now has the resources to do business across the globe, we try very hard not to lose the personal relationships with our clients that distance and size may sometimes bring. Enter our resale channel. Having a reseller program allows Crowley to offer our manufactured and distributed brand scanning products to clients in any setting while still providing a personal, face-to-face connection via our reseller representatives. Likewise, we work closely with our resellers to make sure that they have access to the best tools and opportunities available.
THE DIFFERENCE OF A CROWLEY RESELLER PROGRAM
Many other organizations divide their resellers into territories, limiting both the reseller's area of opportunity and the prospect's choice of vendor. By not relying on territories, Crowley enables resellers to chase a wider range of opportunities while still protecting their interests with the Deal Registration Program.
As resellers identify and develop sales opportunities, they are required to "register" the opportunity for protection. Once an opportunity is registered, it is reviewed for approval. If the opportunity is not already registered by another reseller or already in the hands of a direct Crowley representative, it may be approved. Factors such as whether the opportunity is out to bid with an RFP/ITB are also considered in the review process. After a registration has been approved, the deal will be exclusive to that reseller for a specified period of time and Crowley will provide account protection via the security of the Deal Registration Program. The reseller can then begin the sales cycle with the prospect, assured that they may reach out to Crowley for support at any time.
Matt McCabe, Crowley VP of business development, states, "We understand that resellers may be sharing confidential customer information when submitting a deal registration. As a family company with ethical standards, resellers can trust that Crowley will never contact or pursue organizations or contacts shared via registration." He continues, "Crowley aspires to build and maintain trust with our 'family' of resellers so they can be assured that the information is for registration purposes only. Our goal is to provide all necessary resources to our reseller family to protect their efforts, make reselling the product easy and allow them to resell in volume."
Another benefit to the program is the opportunity for resellers to add value to a product via a multitude of accessories, options, consumables and spares parts kits available for resale.  Resellers are also able to add value with maintenance plans.  For those who do not have a technical support division, Crowley offers an Advanced Unit Replacement (AUR) maintenance plan for resale.  With this plan, the customer requiring maintenance contacts the reseller who then reaches out to Crowley to swap and replace the equipment with an operational unit of the same brand and model. If the reseller does provide technical support, Crowley offers training so that they may perform maintenance on products they've sold to their customers.  This allows resellers to sell maintenance programs at prices they establish with the customer.
The combination of reliable products, sales and marketing support, opportunity protection and added value via supplies and maintenance is what makes Crowley's reseller program successful. To build on this success and to afford resellers more individualized and dedicated support, Crowley has added Resale Channel Manager, Chris Stanley, to the team.
MEET CHRIS STANLEY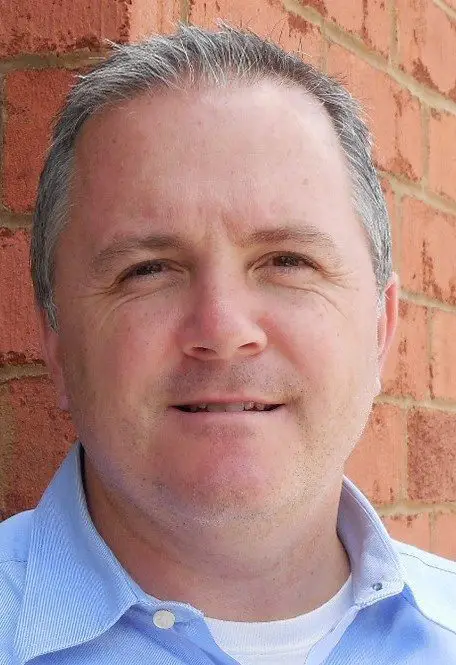 Chris Stanley has been part of the micrographics/IT industry for more than two decades. From private industry scanner sales to program management to government sales and Federal channel management, Chris has experienced the business from all angles. As a reseller himself, he understands the obstacles…and the rewards.
"I'm really excited about this opportunity," says Chris. "I see Crowley still in the infancy of channel-building and it's a unique opportunity to start at the ground floor along with the resellers. My goal is to work with our resellers to help them move beyond deal registration and into value-added services as they're able. Having a dedicated channel manager means greater access and more concentrated efforts toward supplying the information our resellers need in order to be successful."
Chris will be working individually with resellers to evaluate needs, assess opportunities, provide training and offer enhanced marketing tips and tools.
Vice president of Micrographics, Inc. Jennifer Van Hart sums up her experience as a Crowley reseller, saying, "Crowley's reseller program provides good margins and excellent support. It's easy to register deals and reassuring to know that our deals are protected, giving us the freedom to follow up with prospects without any worry of direct competition."
Interested in finding or becoming a Crowley reseller?
If you have any questions about finding or becoming a reseller for Crowley's manufactured and distributed brands, please visit our website or contact Chris Stanley by email at [email protected] or by calling (240) 215-0224. General inquiries can be emailed to [email protected]. You can also follow The Crowley Company on Facebook, Twitter, Google+, LinkedIn, Pinterest and YouTube.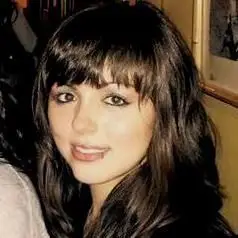 With a bachelor's degree in Mass Communication from Towson University, Camily Bishop serves as The Crowley Company's sales and marketing assistant. A self-proclaimed member of the grammar police and avid reader of classical fiction, you can find her curled up with a good e-book or, on a nice day, experiencing the great outdoors – perhaps at the nearest wine festival.