42 Years; Seven Staff; 150 Anniversaries
A recent article in The Telegraph asks the question, "Have you been working for the same company for too long?" It notes that the average time spent at a single company in the United States is 4.6 years and guesstimates that figures for the United Kingdom are similar. It goes on to give the pros and cons of corporate longevity.
For seven of Crowley's Wicks and Wilson division staff, the answer to the question is – thankfully – "No." For this group, longevity equals stability and an industry knowledge that is unequalled.
In 2015, the 42nd year of Wicks and Wilson's operation, Nick Edwards, Martin Purser, John Wilson, Dave Turnbull, Chris Clarke-Williams, Shoaib Idrees and Patrick Mortimore amassed a total of 150 years' worth of anniversaries. As Crowley gives public recognition for every fifth year in service, this doesn't begin to recognize the many "off year" anniversaries in Basingstoke that would drive this number much higher.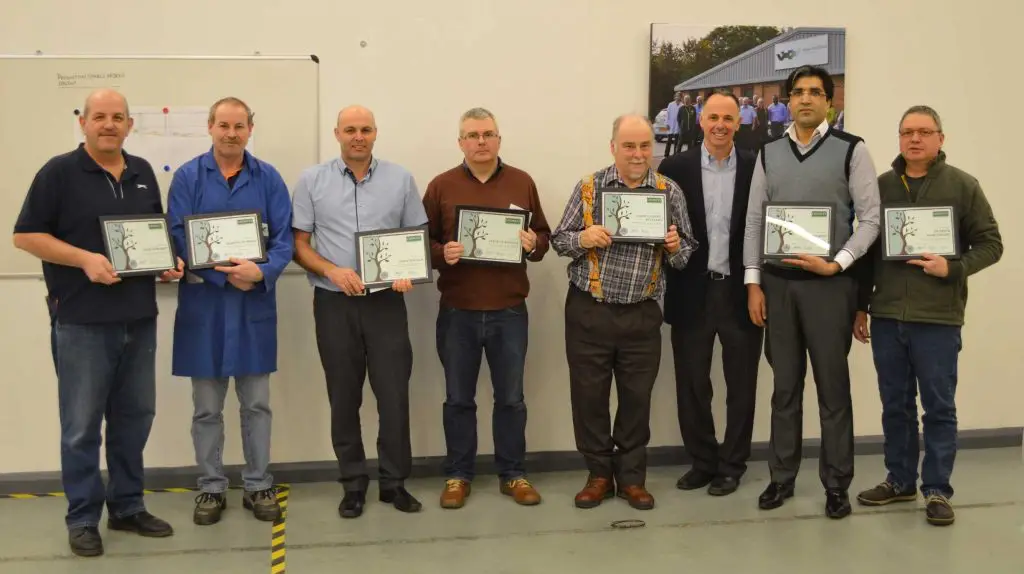 When asked, Christopher Crowley, The Crowley Company president and co-owner, says, "I find it impressive that a company with a 42-year history can have this type of longevity. It not only says a lot about Wicks and Wilson as a firm, it says a lot about the people who have chosen to spend their careers here. These are individuals that work together like family – in the best sense of the word – and who are loyal to each other, their customers and the products which they design and manufacture. Technology in the imaging industry has changed dramatically throughout the last four decades and these teammates have been able to evolve and keep up with the times, often thinking ahead of the curve."
He pauses and continues, "The sense of corporate and personal pride that lends itself to anniversaries of 20, 30 and 40 years is, in fact, one of the defining reasons we made the decision to purchase Wicks and Wilson and add it as a division in 2011. It's a decision that has proved to be very positive. I believe that much of the relatively easy transition over the past few years can be credited to the individuals that are celebrating the anniversaries noted above."
As they say in the UK, "Cheers" gents…here's to 150 more.
About The Crowley Company
The Crowley Company is a world leader in analog and digital imaging systems and services and is – to our knowledge – the only blend of manufacturer, distributor and service bureau in the industry. This dynamic combination allows Crowley to provide multi-layered solutions to the complexities of archival preservation and records management. The company has locations in Frederick, Maryland, San Dimas, California and Basingstoke, UK.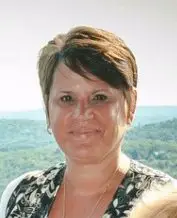 Cheri Baker, Crowley's former Director of Communications, has retired but retains her love for writing and all things Crowley. With a career that spans newspaper, agency and corporate communications, her goal remains to dig behind the scenes and tell the story - whatever it may be. Find Cheri Baker on LinkedIn+