Saving Black History: Digitizing Records of The Central Lunatic Asylum for Colored Insane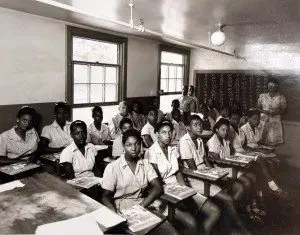 The name alone is enough to conjure images from television's "American Horror" yet this is no scriptwriter's drama. Instead, the records of The Central Lunatic Asylum For Colored Insane tell the stories of tens of thousands of real African American psychiatric patients dating back more than 100 years. Except for the intervention of Dr. King Davis, director and professor of the University of Texas at Austin (UT) Institute for Urban Policy Research & Analysis, these stories may well have been lost.
In addition to legitimate cause, Davis notes that the records show that African Americans were often admitted to the hospital for being in the wrong place at the wrong time. "They were admitted because they sassed a police officer, didn't get along with an employer or were just on the wrong street. The first patient was a woman named Edith Smith who was simply old and had no place else to go."
Telling these stories and offering the research on a public platform will offer insight into a unique combination of race, mental health, science and history. The project maintains the privacy of the records and meets HIPAA and Commonwealth of Virginia requires about disclosure of health information.
Finding The Archives
An interpretation of the state's retention policy threatened to result in destruction of the hospital archives. Davis, former commissioner of the Virginia Department of Mental Health, was asked by a colleague to help preserve the records. Renamed Central State Hospital in 1893, The Central Lunatic Asylum For Colored Insane was founded in Petersburg, Virginia in 1870 and was the only mental institution for African Americans in the state until the hospital's integration in 1970. The asylum was created by the Virginia legislature in response to the ending of the Civil War, the abolishment of slavery and pressure from the Freedman's Bureau for mental health services. "Every African American person in the state who had a psychiatric illness ended up in this hospital," says Davis, who procured permission and grants to digitize the collection.
The archive contained hundreds of microfilm reels and more than 800,000 documents including: photographs; admission and treatment records; annual reports; newspaper clippings; vintage psychiatry books; governing board minutes; financial documents; operating policies; correspondence; staffing data and more. Together, they paint a sometimes chilling, yet probably most accurate, picture of patient life and psychiatric treatment on a specific race over the century.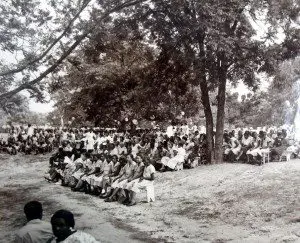 Preserving The Records
Beginning in 2011, Dr. Davis, working with two UT School of Information digital experts (Unmil Karadkar and Patricia Galloway), a post doctoral student (Celeste Henry), a graduate student (Lorraine Dong) and Crowley Imaging, catalogued and digitized the bulk of the collection. Funding was secured from the National Association of State Mental Health Program Directors and The University of Texas at Austin.
Crowley Imaging project manager Meghan Wyatt recalls that the initial digitization took place in four phases between January 2011 and November 2012. Files were hand-delivered to Crowley in Frederick, Maryland and returned to Petersburg by Central State Hospital representatives to ensure their safe delivery and confidentiality. The digital files were then delivered via hard drive to Dr. Davis in Austin, Texas. To date, Crowley has scanned nearly 200,000 pages of loose documents and bound books, 2,500+ photographs and more than 700,000 images from 280 reels of 16mm microfilm. Directories for each collection were created via client instructions and all images were delivered as 400dpi uncompressed color TIFF images. When warranted by media type, single and multi-page PDF files were also created. Because much of the material was handwritten, the files did not go through an OCR process.
The digitization efforts continue as budget allows.
Sharing The Records
Dr. Davis has an end goal of producing a comprehensive digital library that will allow tiered access to families, scholars and researchers depending on the degree of privacy allowed by HIPPA and other information-sharing restrictors.
"This is the most complete set of records on African Americans and mental health [in place] in the world," reflects Davis, who notes that funding is now the largest stumbling block to seeing the project to fruition. "That next phase is construction and uploading of the digital library that will house the thousands of pages of materials that we have. Without another grant, our work will come to a precipitous end without the ability to allow access by scholars and families."
It's a coup to have saved this historic information but the cultural, familial and scientific impact will only be felt when the information can be shared. For more information on this project, read this UT blogpost. Funding leads are welcomed.
Questions about digitizing for preservation or wider access?
If you have any questions about preserving historic records through digitization, please contact The Crowley Company by calling (240) 215-0224. General inquiries can be emailed to [email protected]. You can also follow The Crowley Company on Facebook, Twitter, Google+, LinkedIn, Pinterest, and YouTube.
4 Responses