Crowley Interns: Where are they now?

As our tenth intern begins her Crowley tour of duty, it's a great time to check in on those who have formerly trained with our marketing department while earning college credits. Although many companies find that an intern requires a greater time investment than they deem valuable, The Crowley Company has gained insight – and some pretty good work – from each of our students. In a U.S. News and World Report article titled, "Degrees are Great, but Internships Make a Difference," this quote rings true to the experience of our Crowley interns: "University officials and employers almost universally maintain that partaking in an internship—or several, which sets a student apart from his or her peers even more—before graduation is integral to finding meaningful employment…" [1]
From data entry to writing press releases to event planning to graphic design and website creation, our interns have allowed us to grow in areas where we may have been short on time, talent, budget or all three. And while we can't take the full credit, it's nice to know that each is now employed and doing something they enjoy. In their own words below, it's easy to see that the value of an internship works both ways.
SHANNON O'CONNER (Summers 2009-2011)

Education:                           B.A. Advertising/Penn State University (Pa.)
Current position:             Digital Project Manager, Gannett Digital (USA Today)
In her own words: Prior to working at The Crowley Company I had never worked in an office environment. I learned a lot about office life, from project management and working on a few different tasks at once while keeping track and reporting back, to minor aspects like writing work-style emails and office etiquette.
BRITNI COOK (Spring 2010)

Education:                           B.A. Communications; Business minor/Mount St. Mary's University (Md.)
Current position:             Public Relations Specialist, Ruppert Landscape Company
In her own words: My internship at Crowley was challenging because it was the first time I was expected to directly contribute to the overall success of a corporate business.  Those challenges provided me with experiences that have propelled my success, even after college. I was able to learn the basics of writing press releases and proposals, interviewing employees, and using mass-mail distribution systems – all of which I still utilize today. I also built a great relationship with my direct manager, who introduced me to my current position. I didn't know it at the time, but my internship at Crowley was the best decision I made during my college career and has had a direct impact on my success today.
GENNA MARR (Fall 2010)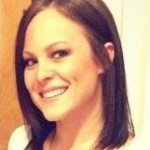 Education:                          B.S. Marketing/Towson University (Md.)
Current Position:            Corporate Recruiter, Nu Look Home Design, Inc.
In her own words: Before my internship with Crowley, I had never worked in a corporate setting before. Not only did I get a taste of what it was like to work in the corporate world, one of the most valuable lessons I learned from my supervisor was to always remain professional no matter the person or the situation. The professionalism that I gained was one of the key elements that helped to land my current position.
DAN JAE SMITH (Summer 2011)

Education:                          B.F.A. Graphic Design/Shepherd University (WVa.)
Current Position:            Graphic Designer, Hagerstown Publishing, LLC
In his own words: Although my internship at Crowley wasn't exactly the field I wanted to enter after graduating, it was a helpful stepping stone for what I ended up doing: magazine design.
SEAN DIXON (Spring 2012)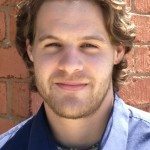 Education:                          B.A. Business Administration and Finance/Hood College (Md.)
Current Position:            Dispatch, The Crowley Company, Technical Services Department
In his own words: I interned in Crowley's financial and human resources department, which helped me quickly adjust to the fast-paced business world of the digital scanning market and learning the ins and outs of everyday operations.
DYLAN PETROHILOS (Summer 2012)
Education:                          Graphic Design/Frederick Community College (Md.)
Current Position:            Digital Journalist, Think Progress at the Center for American Progress
In his own words: My Crowley internship allowed me to think about design outside of the activist world and into the corporate branding world and how to use social media and graphic design in that area.
MATT GRUS (Summer 2012)

Education:                          B.S. Marketing Mgmt; Comm. and Mathematics minors/Grove City College (Pa.)
Current position:             Management Trainee, Enterprise Rent-A-Car
In his own words: My time at The Crowley Company allowed me to become more independent and confident in my professional work, which led to my various other internships and leadership positions and – ultimately – to my current position with Enterprise.
CAMILY BISHOP (Spring 2013)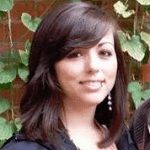 Education:                        B.S. Mass Comm. (Mkting/Advertising); Sociology minor/Towson University (Md.)
Current position:            Sales and Marketing Assistant, The Crowley Company
In her own words: My internship experience at Crowley solidified the knowledge that marketing truly was the right career choice for me and gave me a chance to put all my college training to use in a real-world environment. I learned key nuances of office and professional life that will serve me well in later years. And, of course, it gave me the necessary training to transition into the role that I currently hold at Crowley!
COLLIN BAKER* (Spring 2014)
Education:                          B.F.A. Graphic Design/Towson University (Md.)
Current position:            Graphic Designer at Arena Graphics
In his own words: Interning at Crowley prepared me for life outside of the classroom, having a boss instead of a professor and co-workers instead of classmates. It helped to be surrounded by such nice people that had confidence in me and in my work.
…and here she is, our newest intern with whom we're excited to work…
LEIGH CAULFIELD (Summer/Fall 2015)

Education:                          B.A., Graphic Design/University of Maryland (Spring 2016)
Current position:            Marketing/Graphic Design intern, The Crowley Company
In her own words: I hope to learn how to apply the design skills I currently have to an environment I am not used to. I also intend on learning new techniques from the projects I'm given. From the experience overall, I hope to become a more well-rounded designer and hope to acquire new knowledge of design that will help me apply myself to a larger variety of projects in the future.
* No relation to the author
Learn more about The Crowley Company
For more information on the digital and analog conversion equipment and services offered by The Crowley Company, please visit our website or call (240) 215-0224. General inquiries can be emailed to blog@thecrowleycompany.com. Stay connected and follow The Crowley Company on Facebook, Twitter, Google+, LinkedIn, Pinterest and YouTube.
Author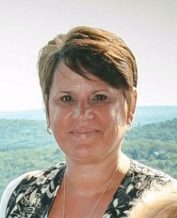 Cheri Baker, Crowley's former Director of Communications, has retired but retains her love for writing and all things Crowley. With a career that spans newspaper, agency and corporate communications, her goal remains to dig behind the scenes and tell the story - whatever it may be. Find Cheri Baker on LinkedIn+
---