Colleen's Crew(boat):
A Crowley Christmas Story
December 2021 Update: Colleen's Crew(boat) is back in the water and sporting a few updates thanks to the dedicated volunteer team mentioned below. You can see it "live" on YouTube (but if you're anywhere near Frederick, we recommend a personal visit. We guarantee you'll leave with a smile!).
---
This is not your typical Crowley blog post. The topic is not digitization, although there is just one degree of separation between the story you are about to read and The Crowley Company. Instead, it's a tale of friendship, goodwill, secrets (the good kind) and generosity – the perfect story for the holiday season.
In the beginning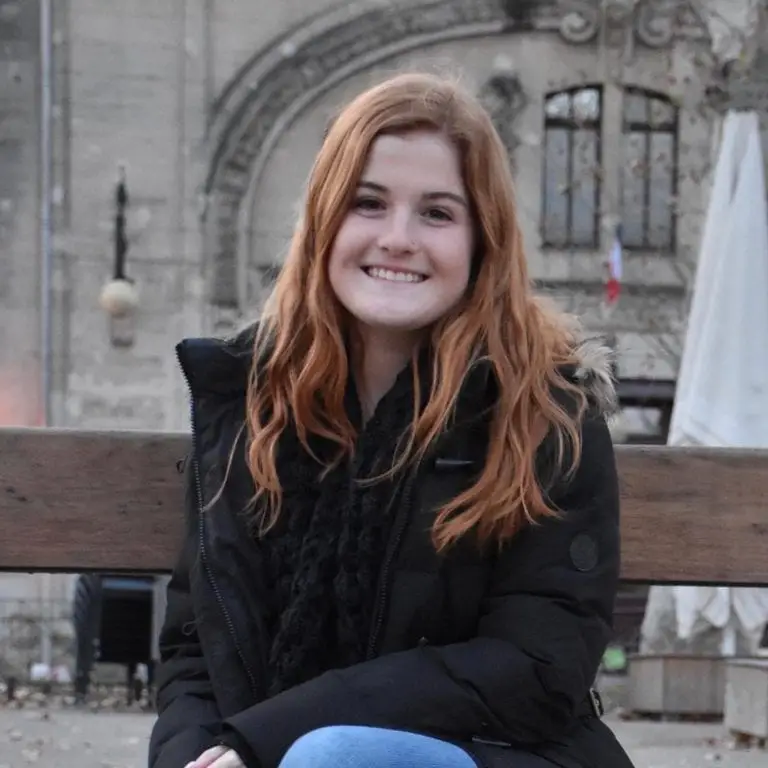 Every story has a back story. Ours begins with the 1996 birth of Pat and Molly Crowley's second of three daughters. Aptly named Colleen, she was, and is, the perfect embodiment of her Irish heritage – fair skin, strawberry hair, a smattering of freckles and a smile that always extends to her eyes.
At just one week old, Colleen was diagnosed with Cystic Fibrosis (CF), a "progressive, genetic disease that causes persistent lung infections and limits the ability to breathe over time.[i]" The disease affects about 30,000 people in the United States and its diagnosis carries an unenviable, although rapidly increasing, life expectancy. Treatments are constant, ever-changing and often intrusive to daily life. Doctor's visits and hospital stays can make up a good deal of the calendar year and every day poses a challenge to find a balance between CF care and living a full life.
Not ones to shy from a challenge, The Crowley family – immediate and extended (a veritable army) – made it their vocation to understand the disease, normalize as much of Colleen's life as possible and be at the forefront of helping to find a cure. Pat and Molly became very involved in the Cystic Fibrosis Foundation (CFF) and, over the past 24 years, with the help of friends and family, have helped to raise more than $750,000 towards research by hosting a team in the local annual "Great Strides" CFF walkathon. The team name? Colleen's Crew.
And this is where the friendship comes in.
It takes a crew…
Over the years, Colleen's Crew has expanded from family to friends who have become family. Among the friends in this instance are Bill and Jean Ballantyne, John and Betsy Gage, Mike and Liz Kinley and Scott and Karen Wight. As (Bill) Ballantyne, who is often the group's ringleader, explains it, "Our eldest, Maggie, and the Crowley's eldest, Kelly, were in kindergarten together. The rest of us also met through our children at various levels of their education. We have known each other and the Crowley family for decades and have all admired how the family has faced the challenge of living with Cystic Fibrosis."
To help raise additional funds for the Colleen's Crew walk team, the Ballantyne's, Kinley's and Wight's first surprised Pat and Molly by underwriting and hosting buy-in events such as "Patio Daddy-o Kentucky Derby Bourbon-Que" – a patio cookout with bourbon in every recipe. As the families grew and activities made summer scheduling difficult, the event morphed into an annual Kentucky Derby- and later, Preakness-related fundraising event. As each child graduated, it became even more difficult to get the group together, but Bill wasn't quite ready to give up on "the Crew" and had another idea.
…to build a crew
"In July, Jean and I picnicked with the Kinley's and Wight's. I proposed the idea of entering a boat in downtown Frederick's annual Sailing into the Winter Solstice event," says Ballantyne. "The Great Strides walk was planning to go virtual because of the pandemic; we knew it would be harder to raise funds in traditional ways, so why not branch out our efforts while maintaining COVID restrictions?"
In the Solstice event, named "Sailing Through the Winter Solstice 2020/COVID be Damned," individually designed lighted skiffs representing different charities are lowered into Carroll Creek, which runs through the quaint and vibrant downtown of Frederick, Maryland. Frederick is also the town in which The Crowley Company has its headquarters. In the water from November through early February, the boats not only decorate the canal but provide an opportunity for people to "vote" by making an online donation to support the boat of charity choice.
As usual, the group was all in and, as usual, it was a secret from the Crowley family.
The seed was planted and grew quickly.
"The premise behind the Solstice event is that sponsors buy or find a small skiff to decorate," explains Ballantyne. "You can get one from a maritime museum or buy a larger row or sailboat and cut it down to the required size. Scott (Wight), who developed our boat concept, suggested the idea of a creating a crew boat look-alike to tie in with the Colleen's Crew theme. Well, the only guy we knew that could cut down a boat was John Gage. John owns New Era Custom Design & Cabinet Works and has an enormous, fully-equipped warehouse workshop. When we pitched the idea to him, he took it next level and sourced an actual scull used for crewing."
Colleen's Crew(boat) was born.
Goodwill, Generosity and Ingenuity
With New Era listed as the official boat sponsor, the planning and building began. Working on a timeline that was, in an understatement according to Ballantyne, "a little tighter than we wanted," the team took Gage's boat, Wight's design and started mapping out the details.
"We purchased the scull on October 17th and picked it up on the 19th," recalls Ballantyne. "And by 'pick up,' I mean that John had to use his firm's tractor trailer to haul it from Occoquan, Virginia to his warehouse in Frederick. A 15-yard-long boat wasn't in the original plan."
The team of friends joined with John's professional craftsmen to spend evenings and weekends preparing the boat for its November 21st drop in. Behind the scenes, Jean, Betsy, Liz and Karen assisted with research, paperwork, scheduling details and much-needed moral support.
Just a few of the boat details/challenges included:
Requesting a special boat length exception to allow for a 43' crew boat in the Creek
Adhering the new boat to a pontoon base to achieve the proper float height
Engineering, motorizing and sizing the wooden cut-out crew members and oars so that they appear to row at the right surface level
Adding CFF logo decals to the "hats" of the rowers
The sourcing of 65* natural-looking roses to add to the hull
Figuring out how to keep the Creek's electrical breakers from tripping (an ongoing battle of multiple power source retrofits, linkages, and other technicalities)
All of this and more was done in secret from Pat, Molly and Colleen and at the considerable expense of the friends, who remained committed to the end goal – raising money for Colleen's Crew – throughout. When asked why it was important the boat was a surprise, Ballantyne laughed. "First, it was fun. Second, if Pat knew about it, he'd insist on paying for everything."
Secrets Revealed
 The Thursday before the drop-in, Ballantyne paid a surprise visit to The Crowley Company to give Pat the heads up, sharing pictures from the production process.
Says Pat, "I was blown away. My initial reaction was…what did we do to deserve such good friends? Bill and Jean are simply the giving type and the Kinley's are as generous as anyone I know.  The Wight's have been equally active in all of our efforts and when I heard that John and Betsy Gage were involved, I wasn't at all surprised."
"The level of effort was stunning," he continues. "This was not a 'hey gang, let's throw this together tonight' kind of project. The planning, the investment, the creativity, the workmanship – all of it was overwhelming. To say that we are grateful is an understatement."
Pat's intention was to surprise Molly by taking her to the boat installation on Saturday. Instead, he couldn't keep the secret and shared the pictures with her as soon as he got home. Then, another surprise.
"Apparently our eldest and youngest daughters, Kelly and Bridget, had been in on this for some time and were tasked with getting Colleen to the boat installation to surprise her – and us," said Pat. He smiles. "I'm not sure I knew they could keep a secret of this magnitude."
As expected when the day came, Colleen shared her parents surprise, gratitude and humility.
Paying it forward
Today, Colleen's Crew (the boat) graces the Carroll Creek waters with 19 other boats in a competition to win the most "votes." Each dollar donated counts as one vote and a winner will be named in February. In fact, every charity represented is a winner, as are the tourists who flock to see the sparkling winter installation.
In appreciation for both their friend's efforts and the forty years of support The Crowley Company has had in the archives and records management industry, the Crowley family is making a significant donation to the Cystic Fibrosis Foundation this Christmas to honor those who have lent their support in ways big and small.
"Thank you seems so small," says Pat, "but it couldn't be more heartfelt."
If you'd like to vote for Colleen's Crew, you can find the link here.
Post Script
It wouldn't be right to end the story without filling you in on how Colleen, the Crowleys, and countless other families have benefited from the advancements made in research and treatments over the recent past. New protocols have been approved and life expectancy has more than doubled during Colleen's 24 years.
"While Colleen might prefer to be known for things other than Cystic Fibrosis," says Pat, "we're proud of her role in pulling all of these people together to help fight CF. She's very involved in the Foundation and I think it's fair to say she has a different perspective on philanthropy now than she did when she was younger. She's much better able to understand what a difference fundraising can make to research."
Today, Colleen is a graduate student at the University of Maryland, Baltimore School of Social Work, studying for her MSW. She spent her undergraduate years at Elon University in North Carolina and was active as a four-year cheerleader for the Elon Phoenix NCAA Division 1 subdivision football team. She is currently a Maryland CF Ambassador and has had great personal success with the new Trikafta drug protocol. While life is far from the "normal" most of us are fortunate to experience, she doesn't miss out on many opportunities to push herself physically, socially or academically. Thanks to creative and generous friends, family and strangers who care, her future and that of all those who live with CF is looking bright.
*The heart wrenching story of the "65 Roses" dates back to 1965 when four-year old Richard Weiss tried to pronounce the name of his disease. It has become a trademarked phrase of the CFF organization.
[i] https://www.cff.org/What-is-CF/About-Cystic-Fibrosis/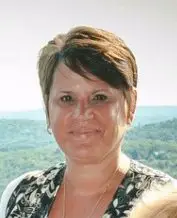 Cheri Baker, Crowley's former Director of Communications, has retired but retains her love for writing and all things Crowley. With a career that spans newspaper, agency and corporate communications, her goal remains to dig behind the scenes and tell the story - whatever it may be. Find Cheri Baker on LinkedIn+
2 Responses