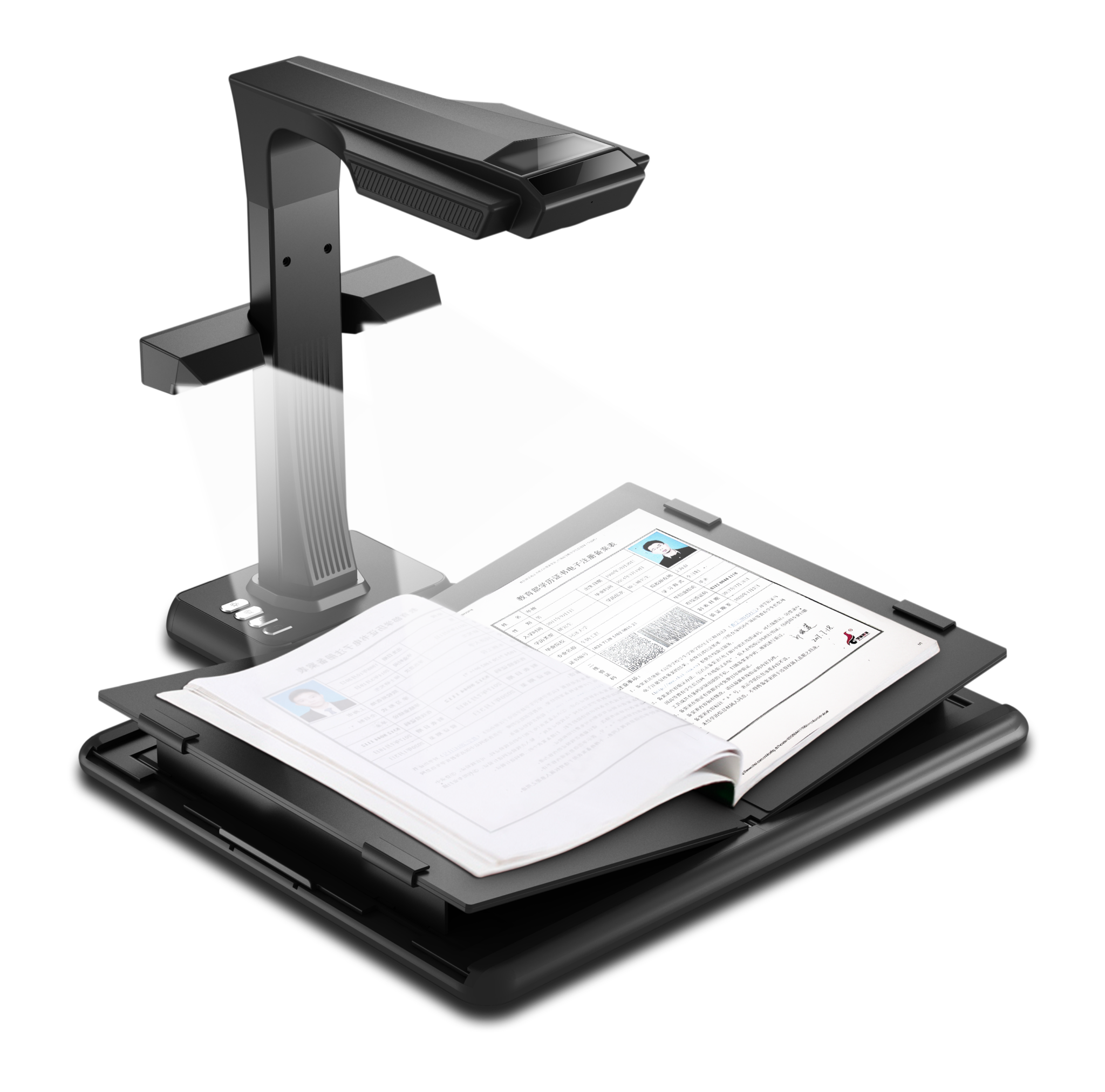 CZUR M3000 Pro V2 Book Scanner
The CZUR M3000 Pro V2 book scanner is an intelligent v-shaped book scanner, ideal for all kinds of patron, small office and researcher copying needs. Designed with various image processing software features and intuitive hardware and options, the M3000 Pro V2 is able to be operated by users of all comfortability levels and technological experience.
Industry Applications
Libraries: M3000 Pro will help read enthusiasts, librarians quickly and easily scan books, magazines and documents, helping with the construction of Digital Library
Archives: Being able to scan up to A3 format, M3000 Pro V2 can quickly digitalize a wide range of archival materials, even in different shapes, and the non-destructive scanning method effectively avoids damage to your valuable files, automatically converting them into digital documents.
Medical: A large number of valuable cases, medical information can be quickly scanned through the M3000 Pro into electronic documents, building an e-medical-database for easy access and reference
Many others!
Key Features
This slideshow requires JavaScript.
Intelligent Hardware Features
Scan two pages in 1.2 seconds
32-bit MIPS CPU for High-Speed Scanning
28 MP HD Camera Preserves Real Brilliance
On-scanner LCD screen
LED Top Light

Innovative Side Lights (Bright to Reveal, not Reflect)

V-shaped book cradle
Multiple operation modes including hand button, foot pedal, scanner and software buttons
Anti-reflection
Visual presentation mode
Smart Software
Smart Tilt Correction & Auto-Cropping
Auto-Flatten & Finger Cots Removal
Auto Combine Sides
Five Color Modes
Batch Editing Function such as rotate, crop, watermark, etc.
Efficient OCR by ABBYY
Intelligent processing software
CZUR M3000 Pro V2 Book Scanner PC Specifications
Windows OS 7,8,10, 11 and XP SP3 and more
MacOS 10.13 or later version